Ms Immaculate Bosibori Onyoni who represented Kenya at the Mrs. Universe International 2022 held in Seoul Korea from June 22nd to July 1st 2022 returns to the country tomorrow 2nd July 2022.
Onyoni who won the Mrs. Presence 2022 for effectively networking with other delegates and officials during the global pageant is set to land at the Jomo Kenyatta International Airport (JKIA) on Saturday at 12.50pm.
Upon arrival she shall be received by top officials from the Ministry of Culture and Sports, Mrs. Universe Kenya Directors, Mrs. Universe Kenya 2022, Ms. Diana Michira and 1st & 2nd Runners Up, Ms. Mary Wanjiru Njuguna and Ms. Dorothy Onchari respectively and Mrs. Universe Popularity Ms. Ann Otieno Odhiambo.
The Mrs Universe Pageant awards the most honourable married woman and participants must be aged between 18-55 years old, have a family, career and be involved with any humanitarian cause that helps other people.
This year the pageant which had 120 delegates from all over world had the Kenyan representative ranked number 16 and placed in top 25 best performances worldwide.
Immaculate has an MBA in Marketing from the University of Nairobi. She works for the Kenya Association of Manufacturers as a Marketer and is married with one child.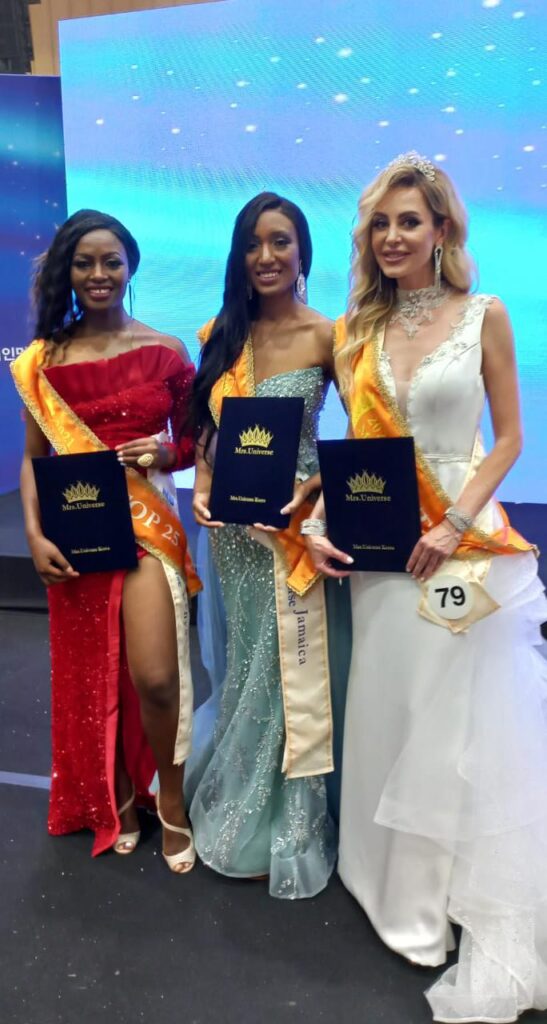 After participating in the pageant that honours exemplary mothers worldwide, Immaculate intends to enjoin Kenyan mothers to encourage their children to maintain peace before, during and after the upcoming general elections.
She will do this in partnership with other organizations such as the Global Peace Foundation, the National Cohesion and Integration Commission, Mkenya Daima and others involved in voter civic education.