Women in human resource management have been urged to use their power to break gender bias, create progressive impact and create change at the workplace, at a Women in HR  convention at Sarova Whitesands, Mombasa that ends today.
Women HR professionals can effectively use their power in personnel issues involved and as organization leaders to break the bias, accelerate progress and bring more change at their workplace and community at large.
Inequality at the workplace is still rampant across the world, despite decades of progressive efforts to bring change. Women still face different biases, get stereotyped, discriminated against among other vices.
Speaking during the 3-day conference ending today, Hon Dr. Jebii Kilimo, Chief Administrative Secretary, State Department of Gender said, " there is a need to assess the capacity of women to drive the change across sectors of the economy in the society. This will help to overcome persistent biases, stereotypes, and discrimination fashioned against women. Women professionals must analyze the leadership terrain, strategize, formulate and launch out plans and actions that propel them and other women into leadership in both corporate and elective positions."
Dr. Jebii Kilimo highlighted that career choice, placement, progress; workplace standards; career and motherhood; occupational environment, and patriarchal culture are some of the main factors that stifle women's progress at the workplace, including in politics.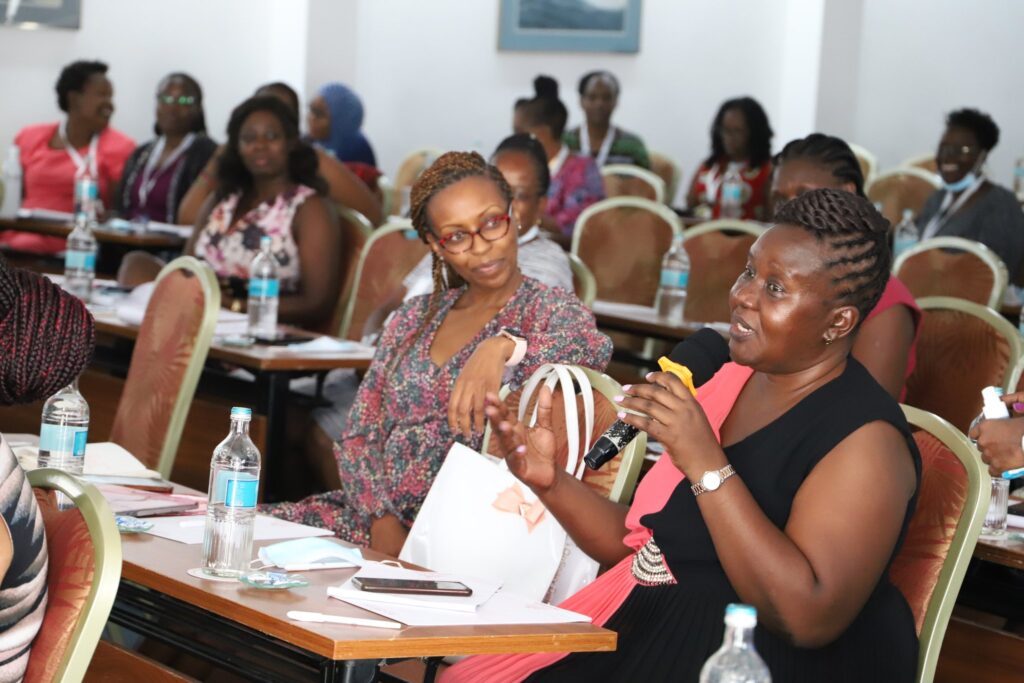 The Executive Director of the Institute of Human Resource Management (IHRM, CHRP Quresha Abdulahi said, "Whether deliberate or unconscious, the bias makes it difficult for women to move ahead. She added that knowing that bias exists isn't enough, action is needed to level the playing field, and women in HR have a big role to play in bringing the needed change and action. HR professionals occupy a unique vantage point within a company because they tend to know what life is like in other divisions due to their involvement in personnel issues. Unfortunately, most Women in HR don't feel empowered to improve gender equality at their companies even when they see room for improvement. I hope that the conversations we have today will challenge us to be more and do more to provide opportunities for other women."
In Africa, there are many recent advances on women empowerment, including many changes in laws to promote equal rights for women. However, it's not enough. It's not unusual for women to receive less pay, fewer benefits, and fewer opportunities or to be passed up for jobs or promotions for which they are well qualified. According to a report published by the UN Women, in Africa, the number of employed women declined by 54 million in 2020 and 45 million women left the labor market altogether due to the pandemic.