Kiambu gubernatorial aspirant William Kabogo is known as a hard-working Kenyan whose desire is to set a positive mark everywhere he passes.
During his tenure, the former County boss brought a lot of changes especially in the health sector as well as empowering the youths through the creation of stadiums .
Kabogo introduced Biashara fund when he was the governor that was aimed to promote local business while also empowering youths.
Kabogo before the end of his term in 2017, flagged off brand new Thika level 5 hospital.
The Health Reproductive Unit that he launched was equipped with 275 beds and 90 infant cots Health Reproductive Unit worth Ksh 800 Million.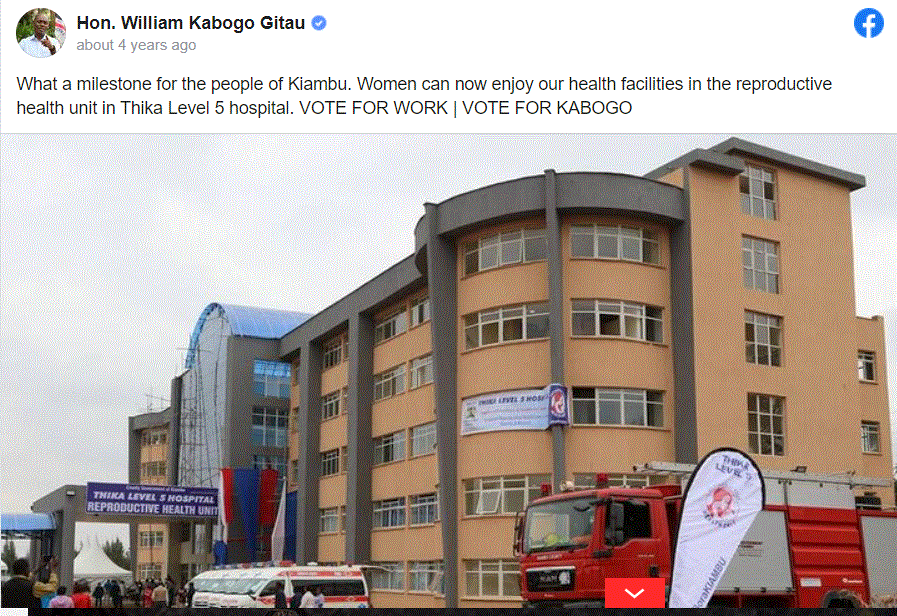 The facility is within a five-kilometre radius of every resident of Kiambu county.
During the launch of the hospital, Kabogo outlined his achievements in the health sector during his tenure.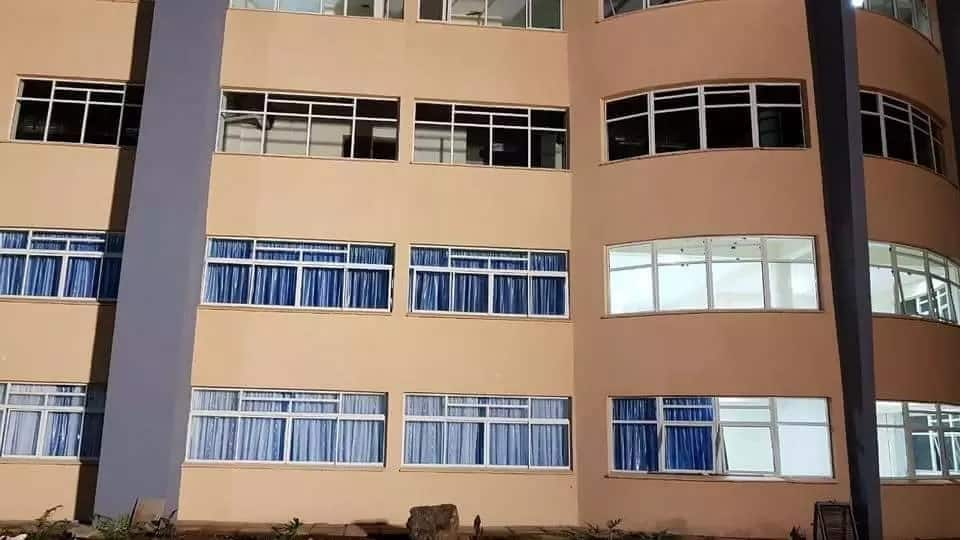 "This Health Unit we are launching today is among others that we have set up, the ICU (Intensive Care Unit) HDU (High Dependency Unit) and MRI (Magnetic Resonance Imaging), "Kabogo said.
He added that the same move was witnessed in Kikuyu level 4 hospital and Lari level 4 hospital.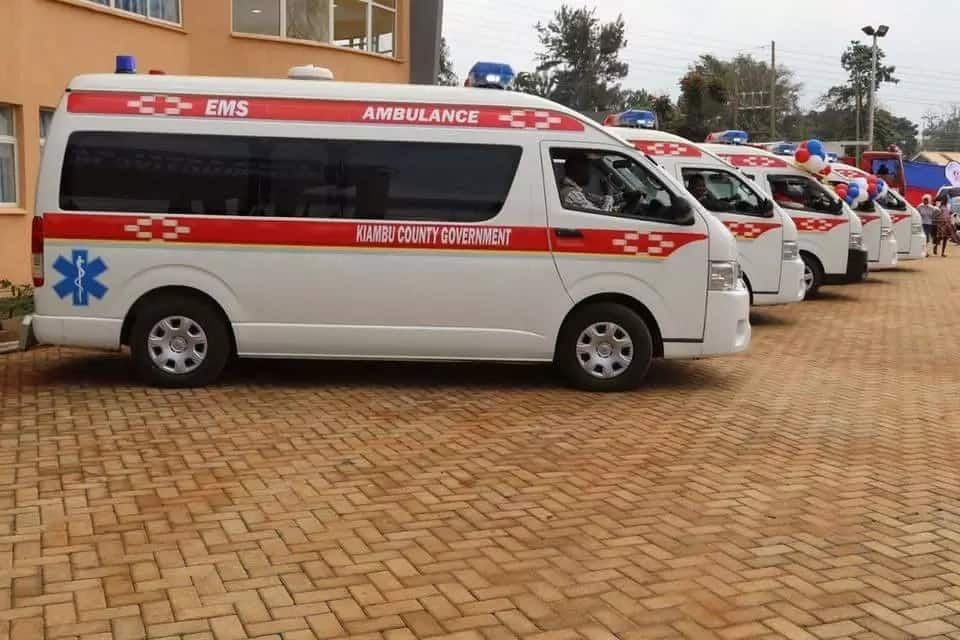 "We have also been able to establish a 200 bed Kikuyu Level 4 hospital, a 200 bed Lari Level 4 Center of Excellence for Trauma Care, a 200-bed Tigoni Level 4 Center of Excellence for paediatrics and a 200 Wangige Level 4 hospital. "he said.
During an interview with the media on Monday. Kabogo said that once elected in August 2022, he would continue improving the status of the health sector and infrastructure in the County.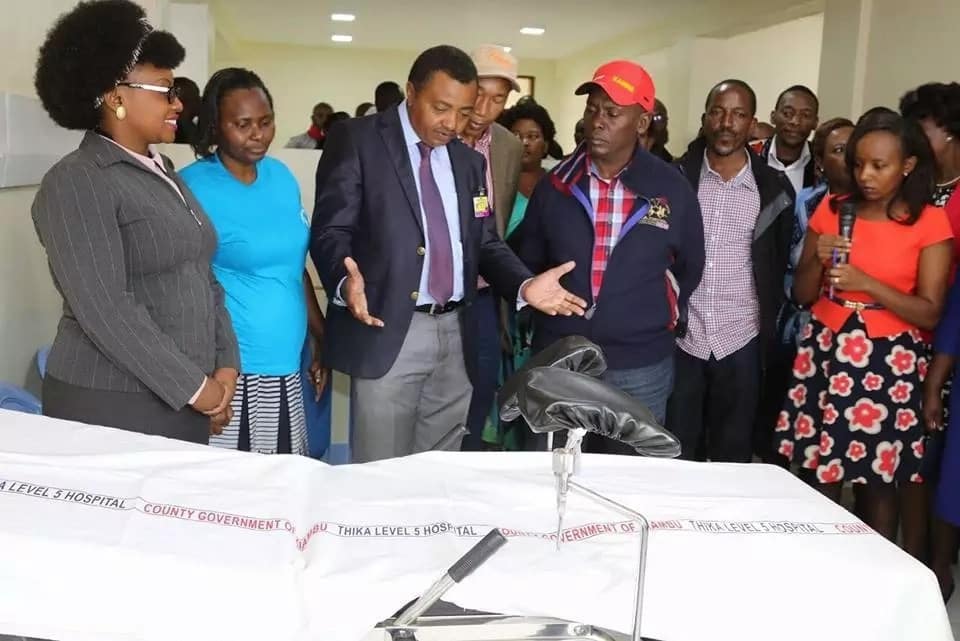 He said that he will create youth empowerment programs as a way of eradicating poverty.
"once elected as the governor of Kiambu, I will continue from where i stopped in 2017, i will help to make the lives of our people better by creating accessible and reliable health sector as well as empowering them, 'He said.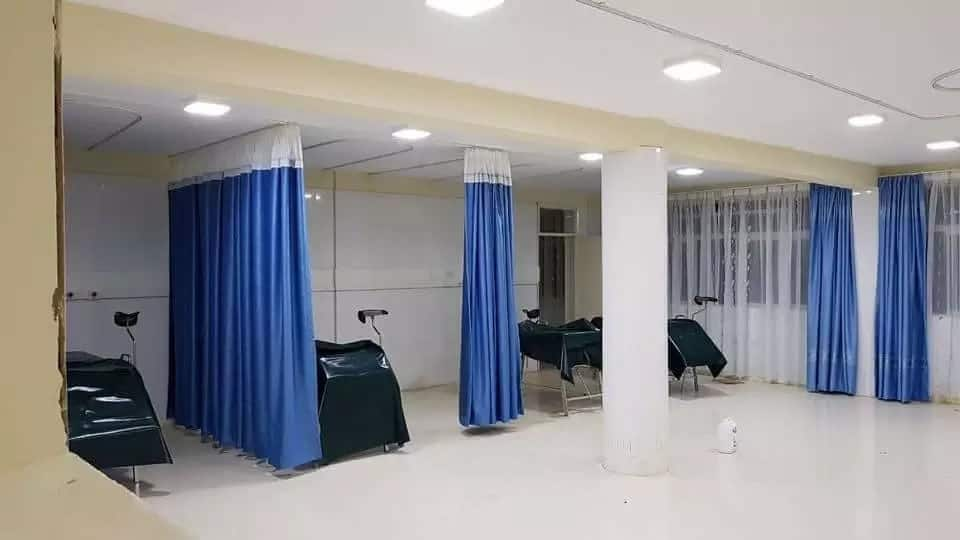 He will vie on Tujibebe Wakenya Party that has opened offices across the Country.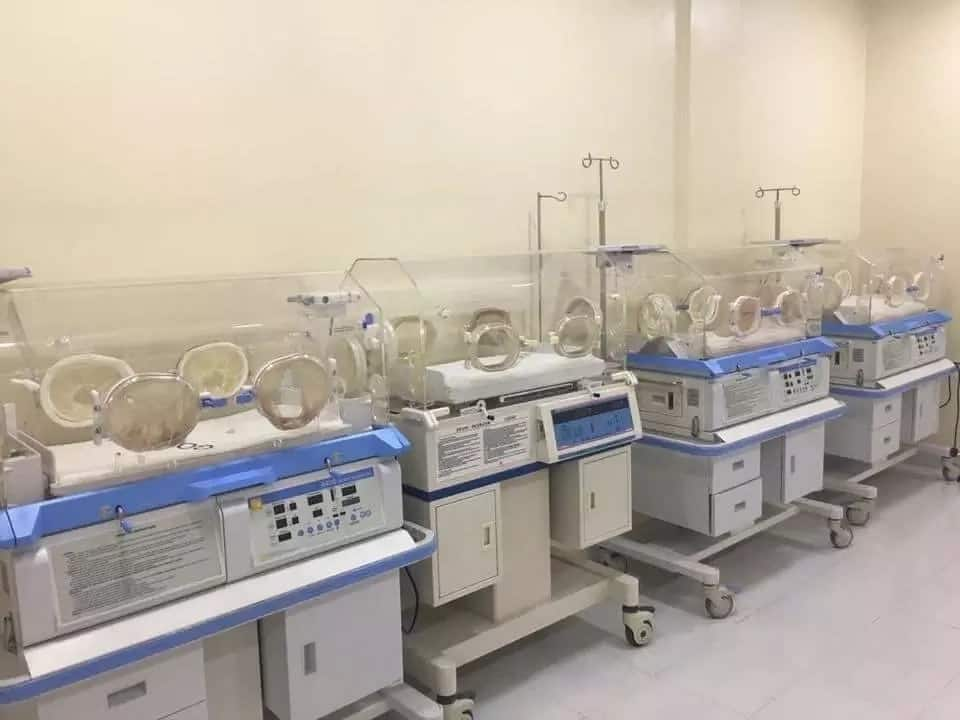 Kabogo has been traversing across the Country drumming support for the party and recruiting members.