Mt. Elgon MNA hopeful Evans Chemwotei has expressed his optimism in winning the 9th August election under Kenya Kwanza flagship.
Speaking during a public participation forum in Kimobo and Kamutiong' areas of Mt. Elgon, Evans said that he is sure to scoop the lead at early hours with majority votes.
He also applauded the union between his party leader Moses Wetang'ula and Deputy President William Ruto saying that it is a symbol of unity especially between the Luhyas and Sabaot who dominate Mt. Elgon region.
"The formation of Kenya Kwanza was the inevitable death of politicians who thrived in threats and division of people based on tribal lines," Evans said.
He also assured residents that his priority will be to eradicate poverty and empower youth by ensuring transparency in public funds like Uwezo and Youth Fund.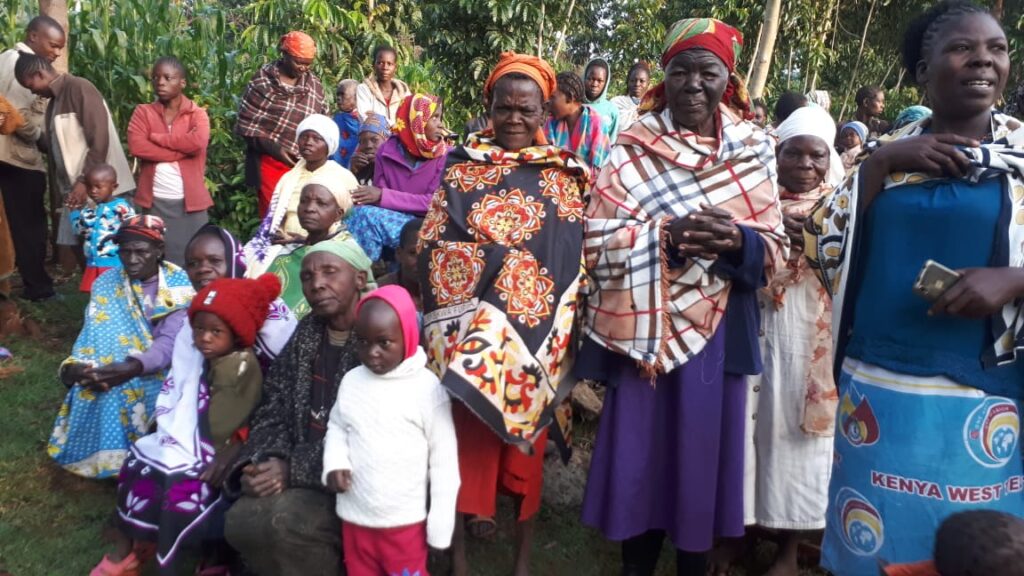 "It is unfortunate that the current leader has openly misused and misappropriated CDF allocation for his own selfish interests, I am going to be the savior of the mountain and bring a new dawn to my people," Evans declared.
The principle did not hesitate to point fingers at the incumbent MP Fred Kapondi citing his lack of transparency and loyalty in UDA and Kenya Kwanza at large.
"It is confusing that you wear yellow uniform from the waist upwards and a blue one from the waist downwards, come clean and peel the mask so that we know if you're still supporting Ruto or you're now fully rallying behind Raila," he challenged.
He further confronted politicians who ride on the backs of their party leaders calling upon them to work on their own profiles so as to attract wananchi's vote.
"Gone are the days when politicians earned sympathy votes garnered by their party leaders who would sanitize their names in public forums to woo masses, it is high time everyone showed their track record for the mwanachi to gauge if they are worth their votes," Evans reiterated.
He concluded that he is the best choice to promote unity and harmonious co existence among the 3 tribes in Mt.Elgon; Sabaot,Teso and Luhya besides taking the community to a new developmental level.