In a bid to bring eye services care next to the people, Laipaire optical has opened its second shop in Roysambu.
Located along Kamiti Road, Royal Plaza Building, next to Quickmart Supermarket, the new shop is composed of a team of professionals among them an optometrist, sales Representative and a Branch manager.
Among the services offered Lapaire optical shops include: free vision tests meant to identify and asses potential eye problems, eye care tips of maintaining good eye health, and quality eyeglasses at a cost of Kshs. 3,400.
"In Kenya, The Ministry of Health estimates that more than 7.5 million people are in need of interventions to prevent loss of vision, restore vision or need rehabilitation to improve performance. Eyecare in Kenya can be quite expensive and inaccessible. For this reason, some people miss out on a service that could very much change their lives."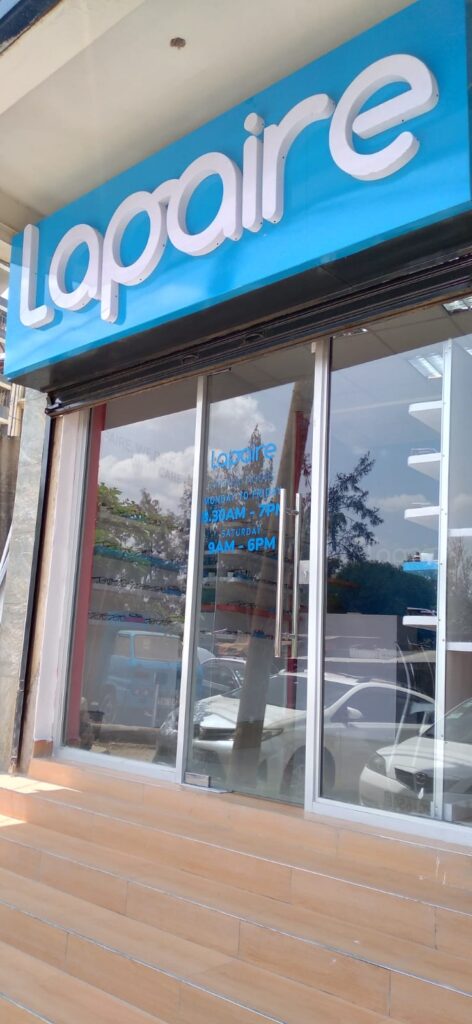 "In our efforts to raise awareness on the importance of eyecare and bring quality and affordable eye care closer to the people, we are opening this new optical shop along Kamiti Road. This branch will be able to serve communities of Roysambu, Kasarani, Zimmerman, Kahawa west, Juja, Ruiru Constituencies and basically everyone on Thika Road. I believe everyone deserves to see well and we are excited to serve the people of the aforementioned areas and more in our new shop" Roseline Kilonzo, Expansion Manager-East Africa at Lapaire, commented during the opening of the Roysambu shop
The Panafrican Optician, Lapaire, has improved lives of over 50,000 people in Africa in the last four years. The company is targeting to open a total of 10 new shops Across East Africa by the end of this financial year of which five shops will be in Kenya 3 in Nairobi and 2 in other Cities.
Lapaire Group is set to revolutionize access to eyewear in Africa by giving everyone the chance to see well, without breaking the bank.
LAPAIRE is currently operating in Kenya, Côte d'Ivoire, Mali, Burkina Faso, Benin, Togo and Uganda.