Imagine right in the middle of a virtual meeting your earbuds notify you of low power and they go off. It's disappointing, especially if you have no backup.
Besides power issues, it's worse off when one earbud stops working or the volume is low and can't go up either.
Thanks to innovation, such hiccups can today be avoided with high-end earbuds like the LG TONE Free UVnano FN6 Wireless Earbuds with Meridian Audio. Since 1977, Meridian has been crafting innovative, elegant, high-performance audio solutions. As the pioneer of high-resolution audio and a leading authority on Digital Signal Processing (DSP) they transform the way, people experience sound, wherever they are.
Quality sound
First, they offer a refreshing sound, very different from your normal earbud sound. Designed by British brand Meridian who are audio experts, the sound is clear and spatial. They melodiously bring out the right pinch of the guitars and can knock off your eardrums if the volume is too high.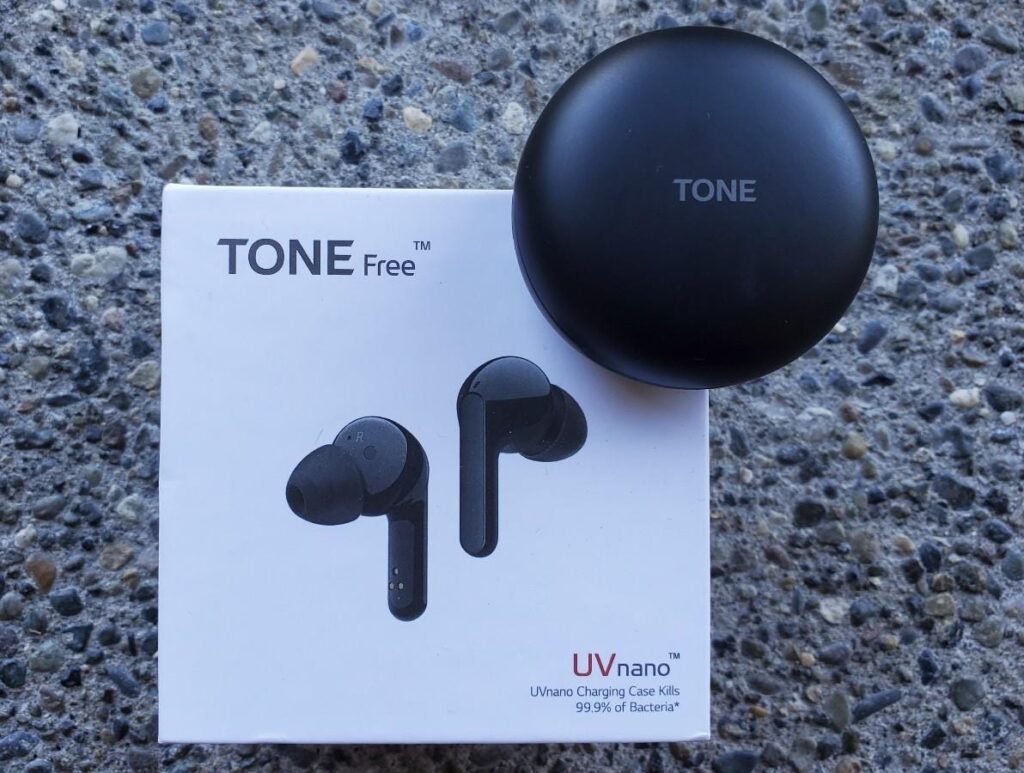 In addition, the TONE Free HBS-FN6 delivers clear and spatial audio. The sound cancellation is top-notch. No matter where you are, become completely immersed in whatever you listen to and forget you are wearing earbuds.
In terms of hygiene, the earbuds effectively kill 99.9% of pathogens like bacteria during the powered charging cycle. In just 10 minutes the speaker mesh is sanitized and the buds have the power to go. Kt comes with a convenient UVnano charging case that harnesses the power of UV-C light (also called germicidal UV) to refresh the earbuds' speaker mesh.
More to delivering a balanced sound for all types of music, the powerful earbuds offer an Immersive experience that gives users an expanded sense of space, making them the best for gaming and movies. It also offers two boosts -Bass and Treble that respectively provide extra punch for pop and electronic music and more articulate vocals for Jazz and classical music.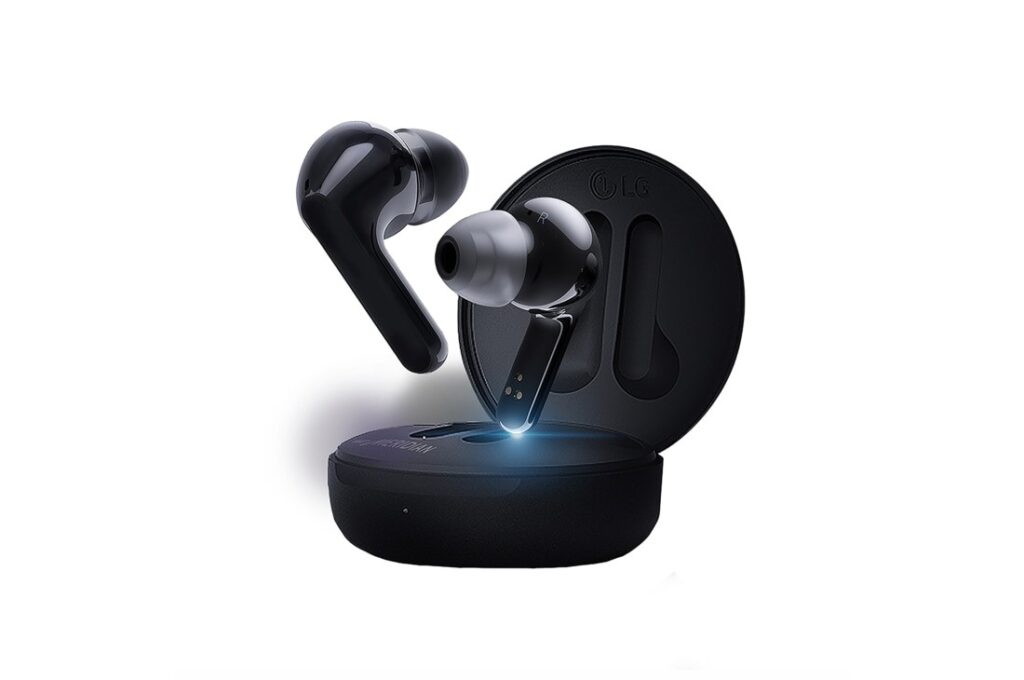 Battery Life
Battery life is the other reason why these LG Tone Free earbuds stand out. Unlike most earbuds which rarely hold power for 3 hours, you can enjoy a total of 18 hours of battery life on the go. Up to 6 hours of playback in the earbuds and an extra 12 hours in the charging case—all from one charge.*Once Battery is low, you can drop the TONE Free HBS-FN6 earbuds onto a charging pad making you free from entanglements with wireless charging, and the good part?? You don't have to start looking for the earbuds' charger. Just 5 minutes of charging will give you 1 hour of playtime.
Noise Cancellation
To offer sound clarity, the LG TONE Free HBS-FN6 features built-in, high-performance dual microphones for maximum call clarity. Echo Cancellation and Noise Reduction, which is engineered with the leading beamforming algorithm of LG TONE neckband series, detects and minimizes unwanted noise. In addition, the lower microphone, positioned at the end of the stem picks up and amplifies your vocals even in a crowded space.
The close in-ear fit feature provides a remarkable seal that helps to block out surrounding noise, even when you're in a busy café, noisy workspace, or crowded bus.
However, with a simple tap on your earbuds, they'll let you be fully aware of your surroundings. Known as the ambient safe mode- it is useful when you need to have a quick conversation, pick up an announcement on public transportation, or cross a street. It's a more convenient and safer way to enjoy music.
To protect your ears, the earbuds are encased in soft, medical-grade ear gels made with a non-toxic and hypoallergenic silicone. These comfortable ear gels allow you to have fewer worries about what you use all day. For those who work out, the water-resistant feature has your earbuds protected when you're sweating while working out or walking in the rain. TONE Free HBS-FN6 earbuds are IPX4-rated*, meaning that they are resistant to water splashes from any direction, so you can keep listening—rain or shine.
LG Tone Free mobile app
With an easy-to-use LG Tone Free mobile app, users can add new levels of enjoyment to their music with four Meridian EQ presets and two customizable EQ modes. Boost or diminish specific frequencies to personalize all music. You can also easily locate your missing earbuds that will beep sound when you press play on the Find My Earbuds page.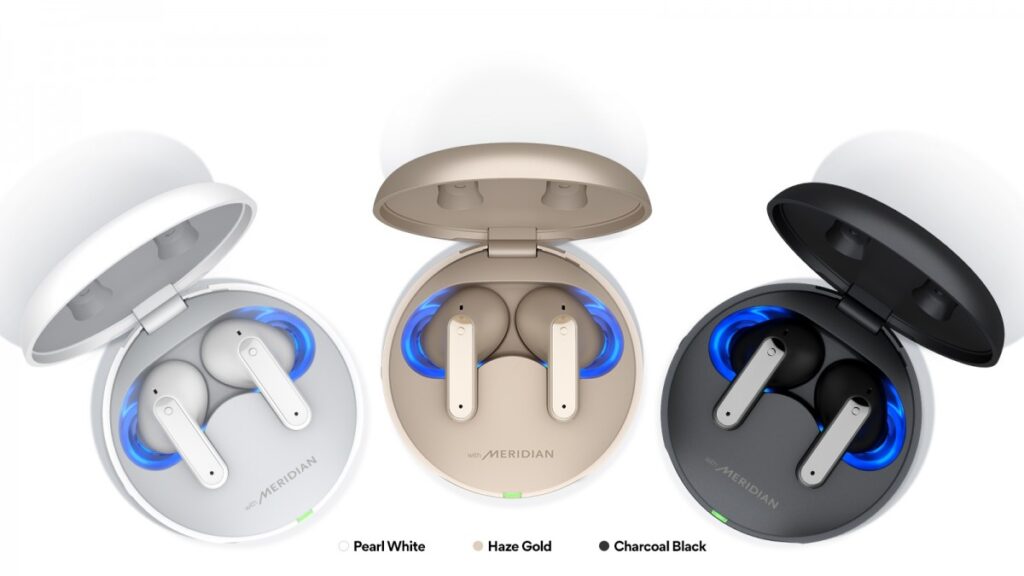 Available in stylish Black for a chic feel or Modern White for that classic look, the LG TONE Free HBS-FN6 earbuds sense when they're in your ears then immediately pair with your phone, and automatically pause music when you take them out. The minimal and stylish design of the earbuds accompanies any look from casual to business.
An ergonomic fit also means you barely notice the earbuds in your ears. They are perfect for those who want to focus on what they're listening to and look sleek while doing so. Besides, they have been engineered to fit comfortably in your ears with head-centred weight distribution that helps them stay snug and secure. The flexible, medical-grade ear gels conform to your ear shape so that you can longer enjoy music without feeling your earbuds. Minimal yet with a unique shape, TONE Free HBS-FN6 charging case is compact enough to fit in your palm and stylish enough to fit any aesthetic.