A Hearty, Healthy meal filled with tons of vegetables, spice and comes together quickly.
A great weeknight meal, Vegan or Not.
Course: Main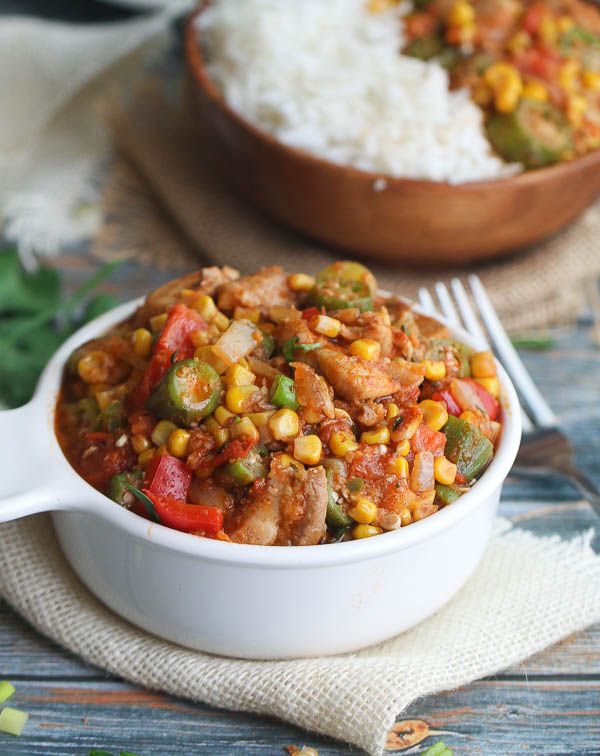 Cuisine: American
Prep Time: 10 minutes
Cook Time: 30 minutes
Total Time: 40 minutes
Servings: 5
Ingredients
1 pound boneless chicken
1-2 tablespoon creole seasoning
2- 4 tablespoons canola oil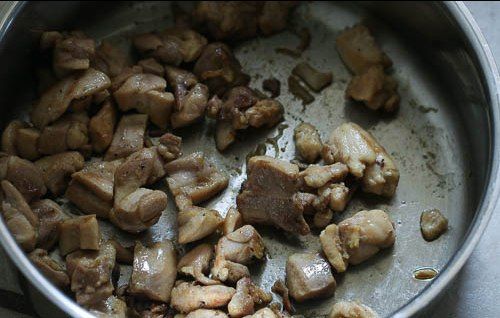 ½ medium onion chopped
2 teaspoons garlic minced
1 small Jalapeno peppers finely diced
1 bay leaf
1 tablespoon fresh thyme, 1 teaspoon smoked paprika, 2 large tomatoes chopped, ½ teaspoon cayenne pepper, 1 12 ounce can corn rinsed and drained, 1/2 medium bell pepper chopped
2 cups fresh or frozen sliced okra
2 tablespoons sliced green onions
2 cups or more chicken broth or water Minced fresh parsley for garnishing Salt to taste
Instructions
Cut chicken into bite size pieces, and then season with creole spices or salt. Heat a saucepan with about 1 tablespoon of oil.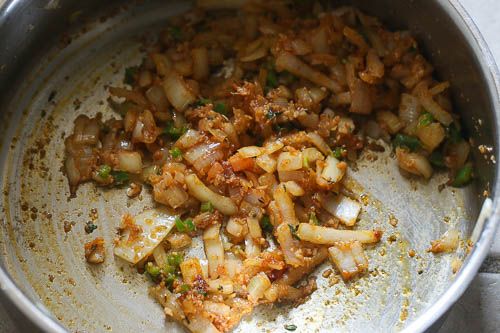 Add chicken and sauté for about 5 minutes or more. Remove and set aside on a plate Throw in onions, garlic, jalapeno, bay leaf, thyme and paprika, add 2 tablespoon oil or as need, then sauté for about 2 -3 minutes.
Then add tomatoes, cayenne, corn, bell pepper, cayenne pepper chicken and paprika, cook for about 5 minutes. Stir in okra, green onions, add broth, salt and cook for about 5 minutes or more.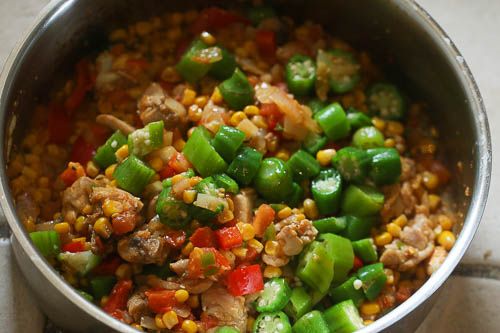 Stirring occasional, depending on how you like the texture of your vegetables, the longer you cook the less crunchy the veggie will be. Adjust broth and seasonings to taste Serve with my rice and corn bread.