Kipipiri Member of Parliament Wanjiku Muhia has waved a school fee for all day school students in the constituency to ensure that all students in the constituency get proper education.
In her speech during the launch of the program at Wanjohi mixed school, MP Wanjiku Muhia stated that the program was part of an elaborate plan to revamp infrastructure in all-day schools across the constituency.
She also noted that the National Government Constituency Development Fund (NG-CDF) would issue a total of 48 million cheque to all schools to support the initiative.
"Education is a fundamental right, and no child should be denied the opportunity to access quality education because of financial constraints. Our aim is to ensure that all students in Kipipiri constituency have access to quality education, regardless of their socio-economic background," MP Wanjiku Muhia said.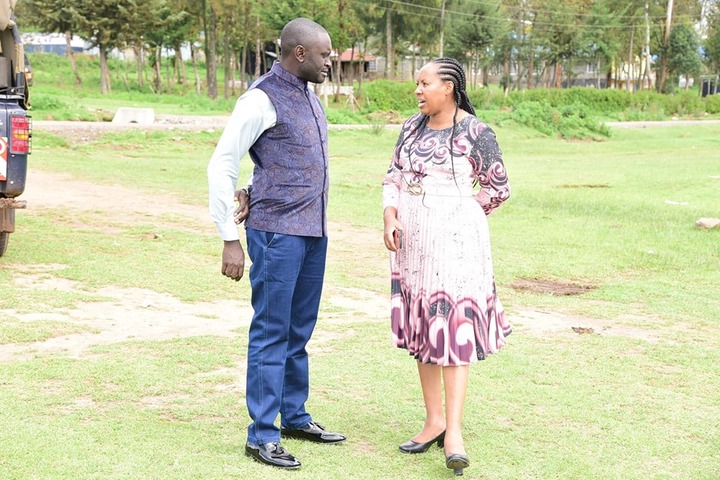 She noted that the program is expected to benefit thousands of students in day schools across the constituency and will go a long way in ensuring that no child is left behind in the pursuit of education.
Wanjiku noted that the education program will be a game-changer for many parents who had been struggling to pay for their children's education.
She rallied the parents across the constituency with students at home to take them back to school .
Miss Mary Wanjiru, a parent at Wanjohi mixed secondary expressed her gratitude noting that the program should be emulated across the Country.
"This is a big relief for us. I have three children in day school, and the fees were a big burden for me. I am grateful to MP Wanjiku Muhia for this initiative." She said.
The event was graced by a host of MPs, including Ndindi Nyoro (Kiharu), Karungo Thangw'a (Senator Kiambu), and Ann Wamuratha (Kiambu) Njuguna Wanjiku (Kiambaa) ,George Koimburi (Gatundu North )among others.
The MPs praised MP Wanjiku Muhia for her visionary leadership and commitment to improving the lives of her constituents.