Nakuru is known as the home of startups having birthed some of the renowned brands in Kenya and globally and in the last 5 years, the County real estate market has grown exponentially with the recent elevation to city status.
The UN-Habitat listed Nakuru as one of the fastest-growing towns in East and Central Africa owing to its central location.
It is projected that the county has an economic potential worth Sh200 billion in agricultural value addition, manufacturing, geothermal exploration, tourism, and real estate.
This coupled with the elevation of Nakuru to city status has attracted different industry players to Nakuru town, who are keen on taking advantage of the high economic prospects.
The county recently saw its land prices rise by an average of 12.7 percent in 2017, according to the County Land Price Report; 2018. Worth noting is the rapid growth of Naivasha town which has increased demand for residential houses and social amenities.ll
Optiven CEO and Founder George Wachiuri has said that the real estate development in Nakuru County is on another level, noting that investors are getting value for their money.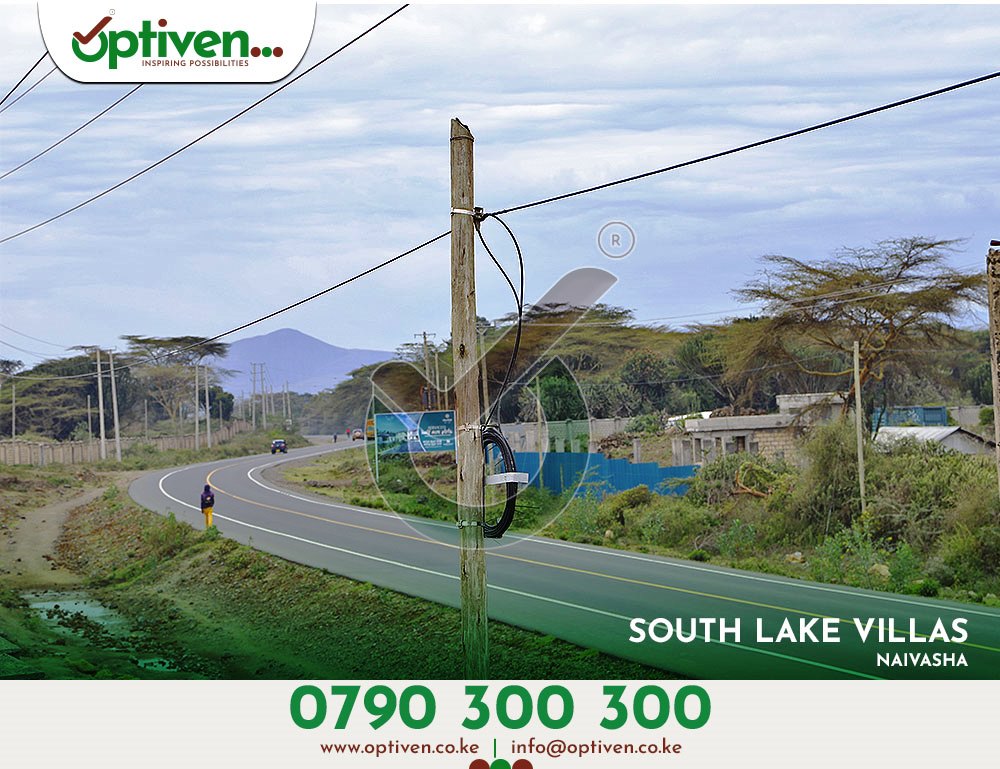 Wachiuri said that the potential of the county as the next investment distinction is captured by the World Bank Survey of 2015, which showed Nakuru County's gross domestic product per capita at $1,413, which was the fourth highest in Kenya after Kiambu, Nyeri, and Kajiado.
He said that the main drivers of the residential sector in Nakuru are devolution, urbanization, and positive demographics, which have increased demand for residential units for both selling and renting in the town, as well as positive economic growth, increasing the per capita income, and hence the ability to purchase houses.
Wachiuri thinks that investors should take a long-term view of the development opportunities of Nakuru city.
"If you look at a time horizon of 10 to 20 years, Nairobi is going to burst out of its seams. It is already happening to the east. If this starts happening to the west, you could have the perfect merger between the capital and Nakuru. It could create one big urban and suburban corridor that provides opportunities for investors to get involved now,"
He said that Optiven recently launched its first project in Naivasha dubbed South Lake Villas by Optiven.
The project is located only 11km from Buffalo Mall • 2.5km from Lake Naivasha Resort, • 3.5km from Enashipai Resort, and right on the tarmac (Moi South Lake Road).
Wachiuri said that whether for immediate or future development, with Optiven limited, you are assured of reaping capital gains in Nakuru real estate market as Nakuru is the fastest-growing town in East and Central Africa, the fourth largest town in Kenya and the second richest county in Kenya after Nairobi with a 6.1 percent share of the GDP according to Kenya Bureau of Statistics.
"We are happy to walk with our customers on their journey to own their dream homes or their investments in Airbnb," he said.
He said the project South Lake Villas project by Optiven is nested in this unadulterated environment noting, it's key to investors as it borders areas with rich infrastructure development and security status.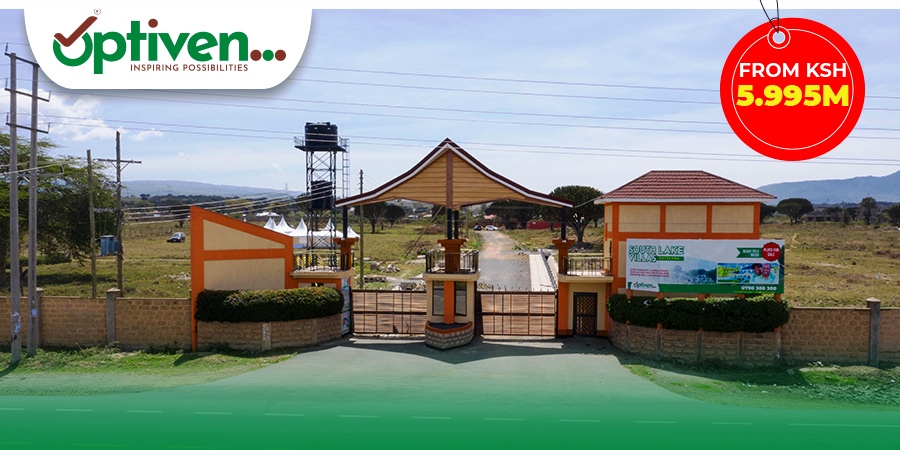 "From the award-winning Elsamere to the bespoke Kiangazi House and in between Sopa Lodges, The Naivasha Resort, Enashipai, Sawela Lodges, and all these within driving proximity from the Optiven project, "he said.
Wachiuri further said that over 100 investors in the Naivasha special economic zone have expressed interest in the 50-acre project they have been developing.
Wachiuri, "as investors in the larger Nakuru County we are grateful that development is now reaching the people. With the improved infrastructure at the Naivasha ICD, more homes will have water while area youth will have business opportunities thus improving the lives of the society members."
He said that apart from the renowned flower farms that dot the landscape, Naivasha is now in the city-county of Nakuru, a gem of its stature.
To invest in Naivasha with Optiven Limited, all you need is to make a payment of a booking fee of only 200,000 shillings and pay the rest in manageable installments. The project is simply described as a collection of precious stones, all of them available for your taking.
A growing population has seen Nakuru witness an influx of Universities and colleges. Therefore, as an investor, you can invest in rental houses in Nakuru and reap benefits.
The project will enable investors to build however they want to meaning their dreams will come to life right here." The project has a secure perimeter fence and a manned gate.
Construction of a Ksh 3 billion airport by The Kenya Airports Authority (KAA) in Nakuru is set to begin soon. This will increase air transport for people and facilitate the export of agricultural goods.
Optiven Limited is well known for selling and purchasing land among low and medium-income earners countrywide. This includes prime plots in Kiambu, Thika (Gatanga Road), Kisumu, Nanyuki, Nyeri, Malindi, and Kajiado, among other places.
Its major objective is to link developers, homeowners, and individuals with the real estate market.
To invest contact us using the details below
Tel: 0790 300 300 , 0723 400500
Email: info@optiven.co.ke