Imara land Investment Company located in Ruiru has scooped two prestigious awards during a real estate gala held in a city hotel last week.
The company was awarded the best brand of the year 2022-2023 at the BOYA AWARDS while the company CEO Mr Kenneth Wamburu Njambi was awarded the CEO of the year award.
Earlier in July this year, Imara investment bagged two awards during the NaBLA Awards Gala and Summit 2022 which includes Land Selling Company of the Year and the Fasted Growing Land Selling Company.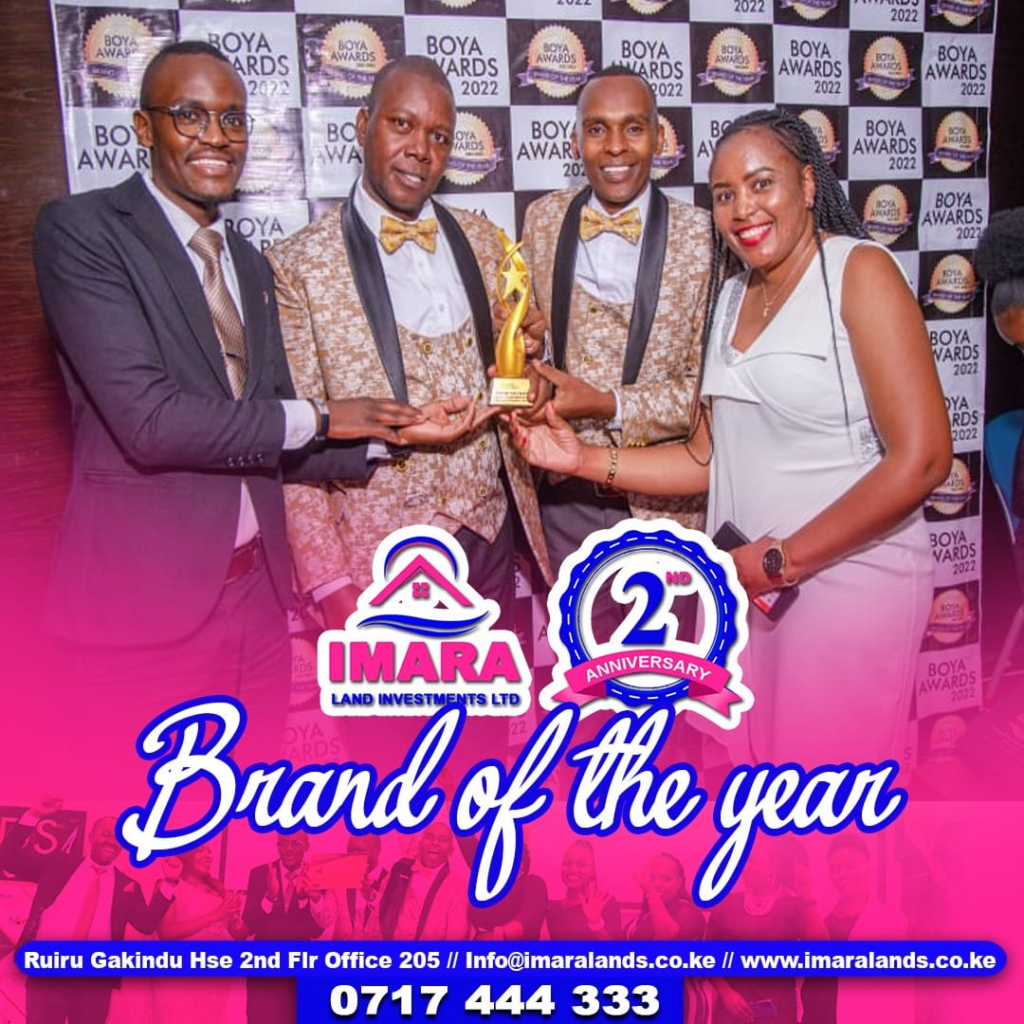 Speaking during the event, Mr Kenneth Wamburu said that Imara investment has continued to be a source of inspiration for many amidst the emerging troubles facing the Real Estate sector in Kenya.
He said that the company has made its mark definite and continues to impact in the Real Estate space not just for locals' community but also for diaspora and corporate investors.
The company continues to model its value in providing solutions on the ground to ensure that the properties they sell are ready for settlement. The strategy includes availability of amenities on the ground such as water, electricity, schools as well as fast tracking the provision of title deeds to clients who have completed paying.
"The winning of awards will enable the company to communicate it's open way of dealing with customers as well as to open up the space for engagement in the industry, "he said.
Imara investment has consistently continued to empower its entire staff on the area of information and communication technologies (ICTs) and by extension enhanced its capacity to socially and economically transform the society.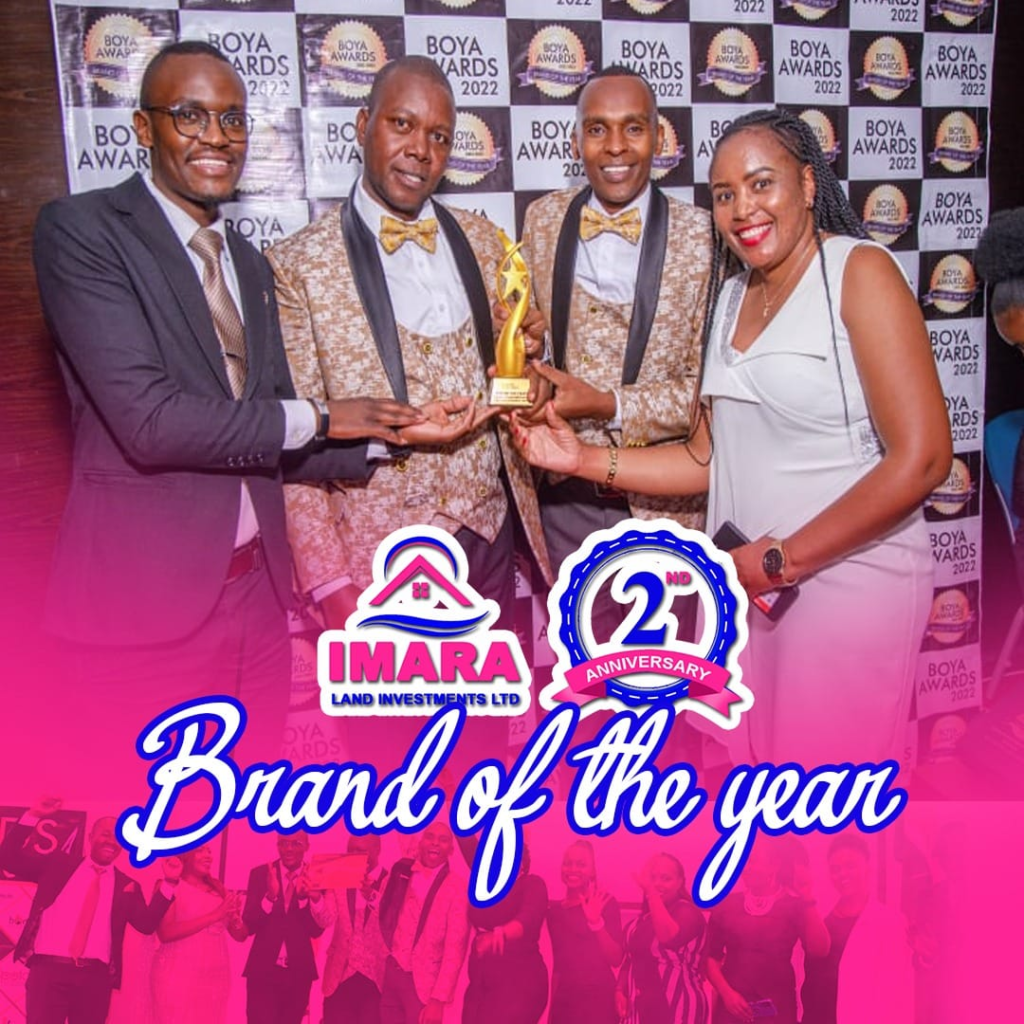 Imara Land Investments Limited was formed in 2019 to help Kenyans own land at the most affordable prices while ensuring value for their money. In a field where there have been several challenges in real estate, the company strategically positions itself to provide lucrative deals in land ensuring the highest levels of integrity and honesty.
The company is currently selling land in Matuu, Joska, Nanyuki, and Malindi, for as low as KSH 80,000 for 50×100 plots.
The prime plots are priced as follows; Joska plots at Ksh499, 000, Nanyuki plots at Ksh210, 000, Rumuruti plots at Ksh145,000, and Malindi plots at Ksh80,000.
"We are committed to timely delivery in all our projects. We take pride in ensuring we position ourselves where the future of Kenya is in terms of development thus making our products perfect to purchase for speculation, "Wamburu said.
Book Now Call
0717 444 333
Gakindu Hse Ruiru,
Opp. Main Stage, 2nd Floor Rm 205
http://imaralands.co.ke/