By Isabella Maua
Senate speaker Kenneth Lusaka who is also vying for the gubernatorial seat in Bungoma County under Ford Kenya flagship has assured Mt.Elgon residents that he will be announcing his Deputy from the sabaot community on Monday.
Speaking during the funeral of AIC church reverend in Kapsokwony, Lusaka said there is only one position he can offer and he will do it diligently.
"Despite the fact that I have 6 hopeful aspirants from this region, I'm mandated to choose only one, however, our house is very big and will accommodate everyone who'll feel left out," reassured Lusaka.
The speaker also promised that when he takes over the governorship, he is set to complete the left out projects he started during his regime; among them road tarmacking, scholarships and bursaries as well as street light installations.
"Scholarships and bursaries were my key agenda which I need to bring back so as to ensure 100% transition from primary school regardless of the marks a pupil has scored," he noted.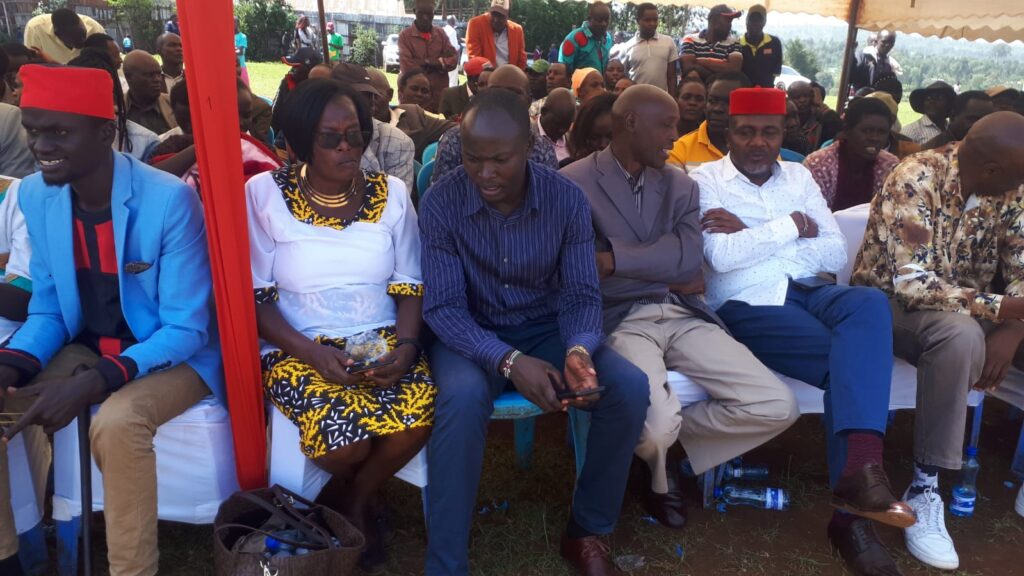 David Kapoloman, MCA Saboti on the other hand announced that the sabaot community will support George Natembeya for the gubernatorial position in Trans Nzoia since he decided to pick one of their own.
"We had all our hopes in Chris Wamalwa but he disappointment and ditched the sabaot people and now we're strongly behind Natembeya and commit all our 9th August votes to him," Kapoloman promised.
Evans Chemwotei, area MP aspirant under Ford Kenya called upon the voters to maintain peace and vote wisely basing on a leader's ability to deliver developmental projects.
"Politics is a matter of interests and you should ensure the person you choose is not only humble but has your interests at heart," Chemwotei advised.
He added that his mission is to create jobs for youth and ensure a peaceful coexistence among the communities in the region besides bringing other developmental aspects that will boost economic growth.
Jane Chebet who is the only woman in the MNA seat race in Mt.Elgon also refuted claims that she had stepped down in favour of the incumbent.
"I am still in the race and never throwing in the towel, I'm assuring my supporters that I'm an independent candidate so let's make a date on 9th August," Chebet confirmed.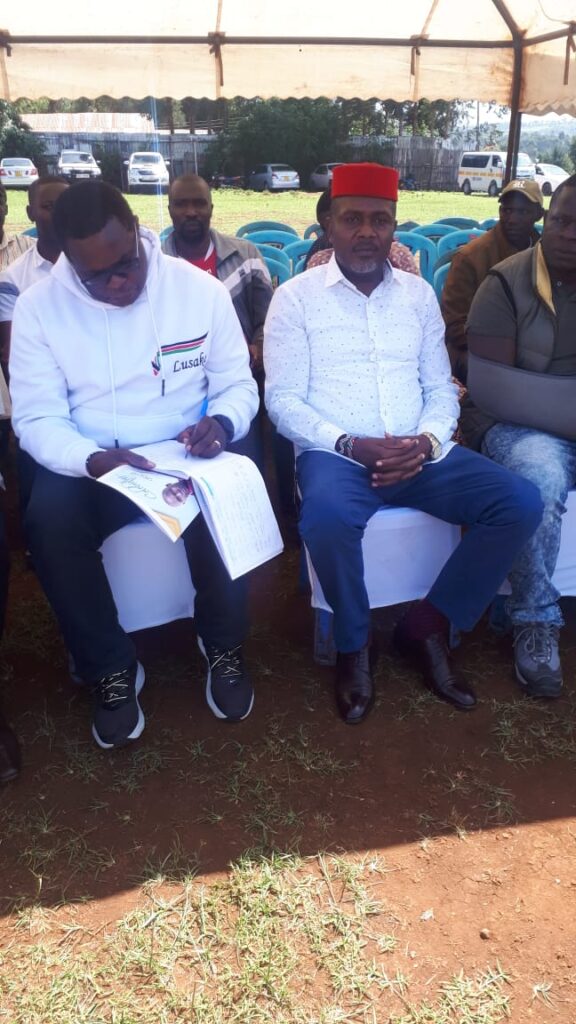 The popularly nicknamed iron lady also showed her confidence in being the first ever Mt.Elgon MNA by saying she has borrowed a leaf from the late area MP John Serut who never vied under any political party after leaving KANU.
"The disputable nominations made me realize why Serut never joined any party but still won tremendously, I'm determined more than ever that I'll take the day and be the change the mountain is hungry for," Chebet reiterated.