By Michelle Anzaya
Three-time Olympic hammer throw champion Anita Włodarczyk of Poland is the latest entry for next month's Kip Keino Classic Continental Tour Gold meeting at the Moi International Sports Center, Kasarani in Nairobi.
Włodarczyk, the only woman to win three consecutive Olympic titles, will be making her maiden appearance at the Kip Keino Classic due on May 7 and now in its third edition.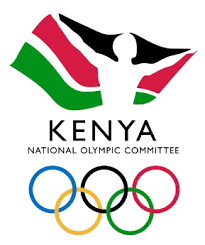 The 36-year-old holds the women's world record in the event, a feat she achieved at Rio 2016 when she threw a monstrous 82.98m.
The Pole is also a four-time world champion (2009, 2013, 2015 and 2017) and four-time European champion (2012, 2014, 2016 and 2018).
She joins her compatriot and fellow Olympic champion in the men's category – Wojciech Nowicki on the confirmation list.
Nowicki will be making a return to Kenya after competing in last year's event where he ranked second with a throw of 77.99m.
The men's event will be a battle of Olympic podium finishers that will see Nowicki face-off with Eivind Henriksen (silver medallist) and Paweł Fajdek (bronze medallist) who reigned supreme in last year's event.