HMD Global, the home of Nokia phones, announces the launch of two new feature phones exclusive to Africa – Nokia 105 African Edition and Nokia 110 African Edition.
The refreshed handsets bring more value, connectivity, and quality with their wireless FM radios so you can listen to your favourite sports, news and more, all without the need for a headset.
"Feature phones play a vital role in connecting people. People in Africa want handsets that place battery life fears at the back of their minds and durable devices that are strong enough to withstand the knocks of life. We know that people want phones that deliver the most value while still being affordable, which is why we're releasing Nokia 105 Africa Edition and Nokia 110 African Edition," Gopher Ogembo Senior Business Manager Kenya & East Africa HMD Global said:
Keeping your ears entertained with what you love
The Nokia 105 African Edition and Nokia 110 African Edition's wireless FM radio work without the need for headsets. You can listen to the latest football scores and your favourite music stations privately with a headset or together with friends and family on the loudspeakers. Whatever you're in the mood for, the wireless FM radio gives you a choice.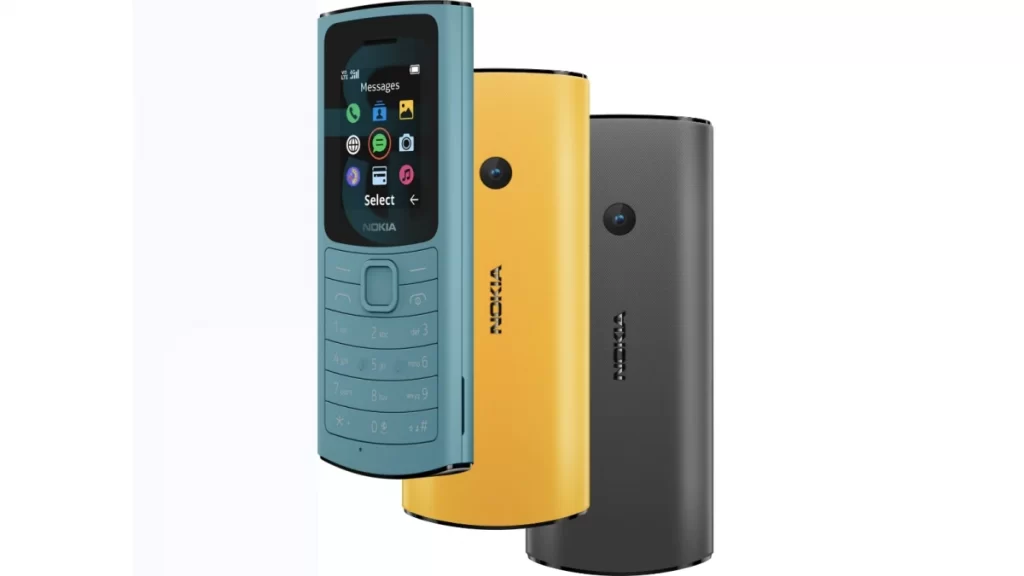 Nokia 110 African Edition can take your favourite artists and albums on the go with you with its built-in MP3 player. The handset's plentiful storage can be extended to 32GB with a memory card, which means up to 8,000 of your most-loved songs in your back pocket, to keep you going on your journeys.
Making the everyday essentials accessible
Alleviating idle thumbs, these feature phones come with fun-filled pre-loaded games. From the retro tile-matching game Tetris, though to the iconic Snake, you'll have much-loved games at your fingertips.Loading…
There for when you need it most, Nokia 105 African Edition and Nokia 110 African Edition also come with a built-in torch, which will illuminate your way home after sundown and can help you find your keys.
From family and friends to work colleagues, you can save your essential contacts (up to a bumper 2,000). Also, the handsets let you store up to 500 SMS messages, so you won't have to worry about space for quite some time.
A battery that lets you keep talking
We all love to talk, and that's why Nokia 105 African Edition and Nokia 110 African Edition come with batteries that let you chat for hours on a single charge. These feature phones' batteries last even longer when you're not using them for calls.
Durability you can trust and quality Nordic design
The Nokia 105 African Edition's compact shape is specially moulded to feel great in the hand and easily slip into your pocket when you're on the go. To take on everyday life, the scratch and bump resistant exterior is built to last and looks good doing it. The inspiration comes from classic Nordic design, and the phone comes with a range of inherent colours to choose from.
The Nokia 110 African Edition doesn't just look good but feels great as well. The feature phone is expertly devised to mould snugly in your palm, so you won't find it slipping out of your fingers anytime soon. The handsets durable and robust qualities are housed in award-winning Nordic design expertise.
Capture what matters
Life moves fast, but you can capture life on the go with the Nokia 110 African Edition's rear-view camera. Those once-in-a-lifetime moments can be snapped at a touch of a button and then shared with those important to you.
Pricing and availability
In Kenya available today, the Nokia 105 African Edition in Blue and Black for KES 1,899 and the Nokia 110 Africa Edition is available in Green and Blue from KES 2,500.