With the new year just around the corner, we decided to hit up hair trendsetter and celebrity hairstylist
It can be upsetting when your hair starts to thin out, as a full head of hair denotes youth and, of course, beauty.
Hair loss or thinning is a problem that frustrates many people, and it can occur for a variety of reasons, including genetics, illness, or the use of inappropriate hair products.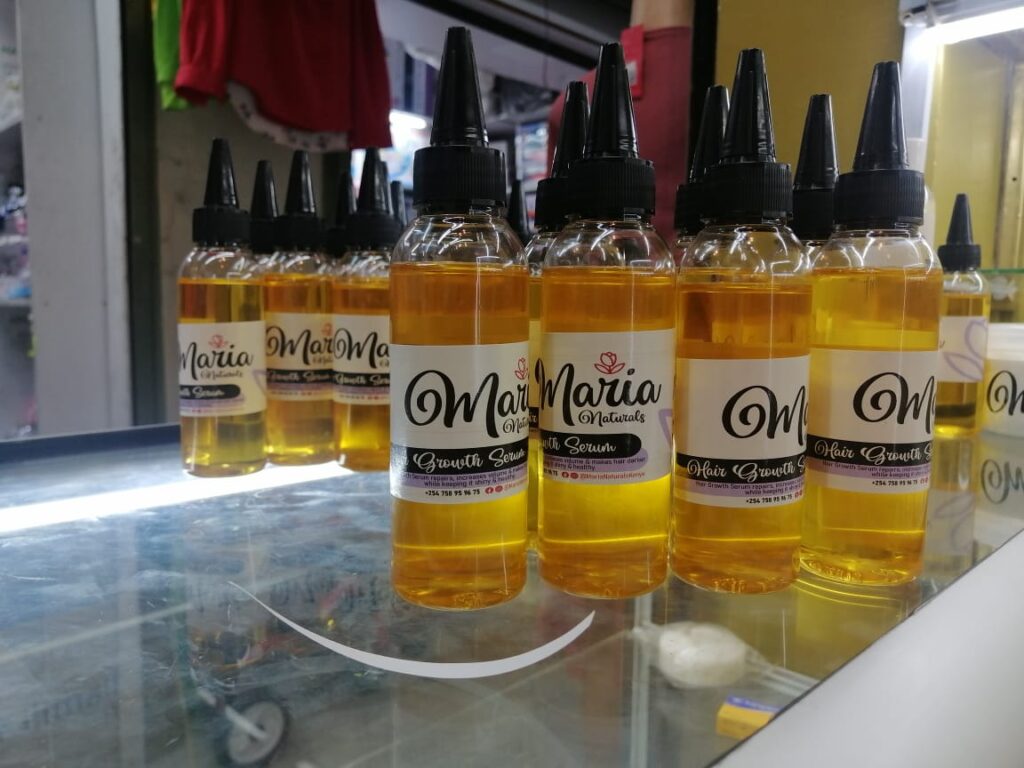 It can also be caused by using too much styling product or applying too much heat.
Have you tried out our enriched hair growth serum?…its made up of natural oils, essentials that are friendly to your scalp.
It sorts out itchy scalp and dandruffs. For growth and length, also, lost hairline. Consider this serum .@ksh 750 only…reach us through 0758959675