The Farmers Party'sNational Executive Committee (NEC) met in Nairobi and reiterated that the party is intact and independent as a legal body, contrary to misleading and confusing media reportsthat the party has merged with United Democratic Alliance (UDA).
After the party's NEC meeting, the Party Leader, Hon. Irungu Nyakera, expressed regret that, after meeting the new UDA Secretary General, Hon. Cleophas Malala, on February 17, 2023, a misleading media communiqué was sent out saying that the Farmers Party was one of six Kenya Kwanza affiliate parties that had dissolved to join UDA.
During the parley with UDA, discussions cantered on areas of partnerships among Kenya Kwanza parties and not on mergers or dissolution of the partners. Indeed, whatever the media reported or was informed of is untrue given that Farmers Party has not deliberated or considered its dissolution and supposed absorption by UDA.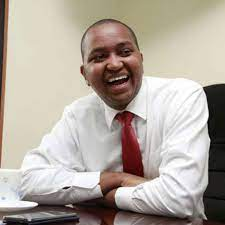 During the party's NEC, all of the members agreed that a national drive to recruit new members should start right away. At the same time, the NEC considered and approved to keep Farmers Party's' affiliation with the ruling Kenya Kwanza alliance as a principal, even though noting that most of Kenya Kwanza's affiliated parties have been left out of the UDA government appointments, against what they signed under the Kenya Kwanza coalition agreement of 12th April, 2022.
The Farmers Party, like other parties in the ruling coalition, wants Kenya Kwanza to focus on how to keep the promises made to Kenyans during the campaign and focusing on speaking out against the woes afflicting 'Wanjiku' through reforms, particularly in the agriculture sector.
Farmers Party is the only political party whose ideals are based on giving farmers more power through environmentally friendly practices and sustainable farming.For us, it is about enhancing yields in agriculture, developing markets both locally and internationally, ensuring the right prices for farmers, and getting rid of thugs, crooks, and criminals in the product value chains.
The party is committed to making sure that the gains made in the tea, sugar, dairy and coffee sectors are kept and used to help farmers make more money and improve their livelihoods.